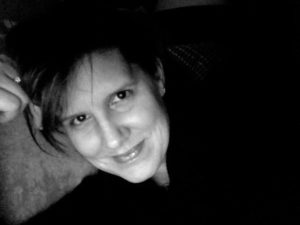 Welcome and thanks for visiting. My name is Ami Woods and I'm a third generation Michigan advertising creative.
Since 2006, I've provided an array of marketing services that I guarantee can help your business or organization in one way or another, offering passion and creativity every step of the way. I don't have a beard, I don't drink micro brews, and I've never lived in Brooklyn, but I'm confident that together, we can achieve great things in branding your business. Results will be unique, compelling, and effective. I also promise to never use words like leverage, dynamic, or rich. Rich should be reserved for things like chocolate, white truffle carbonara, and Bill Gates. Instead, I'll use terms like common sense, practical, and logical.
I'll make sure that what you present to your market is clear, concise, and on brand. I forgot to mention, we'll have a good time along the way. I look forward to hearing from you and once again, thanks for visiting.
Yours Creatively,
Ami Woods
amiwoods.com