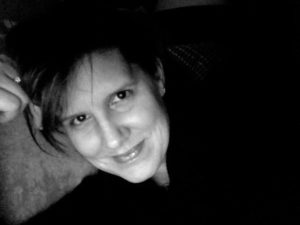 Welcome and thanks for visiting.  My name is Ami Woods and I'm a third generation Michigan advertising creative.
For over fifteen years, I've provided an array of contracted marketing services for a variety of clients throughout the Midwest, specializing for nearly ten years in social media management.   My approach will be relevant, creative, and effective.  I also promise to avoid catch phrase words like leverage, dynamic, or rich.  Rich should be reserved for things like chocolate, white truffle carbonara, and Bill Gates.  Instead, I'll use terms like common sense, practical, and logical.
I'll make sure that what you present to your market is clear, concise, and on brand.  I forgot to mention, we'll have a good time along the way.  I look forward to hearing from you and once again, thanks for visiting.
Yours Creatively,
Ami Woods
amiwoods.com