My clients are the reason that I exist and I'm proud to work with each and every one of them.  Going into business for myself has allowed me to work with a variety of different personalities from a wide range of industries.
Below you will find a complete client list as well as a few sample projects.  Should there be a specific project that you have in mind, I encourage you to contact me so that we can discuss your needs and how I might be of service.  Trust me, your request is not unusual and it will definitely be of interest to me.  I haven't had a single project yet that wasn't a great challenge.
I like challenges and I like opportunities.  I hope that you do as well.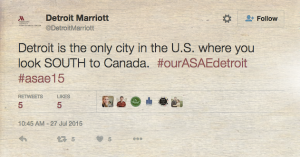 CURRENT
Balanced Health and Fitness
Detroit Marriott Troy
Good Hart General Store
Graham Real Estate Good Hart
Mackinac Island Tourism Bureau
Shepler's Mackinac Island Ferry
Visit the LINKS page for access to current social channels, websites, and other live portfolio work.
PREVIOUS
Absolute Zero
Association for Harbor Arts …aha!
American Hospitality Management, Inc.
Bay Inn of Petoskey
Bellanina
Between the Covers Book Cellar
Cee Flow, Inc.
The City of Harbor Springs
The Committee to Elect Joseph Tate
Courtyard Detroit
Doud's Market
Mr. Dale Given
Darnton Builders
The Dearborn Inn, A Marriott Hotel
Detroit Marriott at the Renaissance Center
Emmet County Lakeshore Association
Fish Camp Designs
Frank Foster, Foster For House
Frederick Crosley Ball Associates
Galerie Waterton
Gayle's Chocolates
Graham Real Estate
Greater Good Hart Association
Griffin Gate Marriott Resort & Spa
Griffin Gate Golf Club
The Good Heart School Initiative
The Hair Connection
Harbor Springs Area Chamber of Commerce
Harbor Springs Title Agency
Hitz Design, Inc.
Kathy Twardy for State Rep
L'Arbor Croche Realty
Little Traverse Civic Theatre
Longton Hall Antiques
The Manna Food Project
Mary Ellen's Place
Meyer Ace Hardware
Miracle Ear Michigan
Petoskey Regional Chamber of Commerce
Primitive Images
Mr. and Mrs. Lou Seno
Readmond Township
Renaissance Cleveland Hotel
Scenic Michigan
Sheridan Jones, Landscape Architect
Stafford's Hospitality, Inc.
Stafford's Pier Restaurant
Stafford's Weathervane Restaurant
Steve Wolf Art
Tate for Michigan
Three Pines Studio
Troupe America, Inc.
Mrs. Martha Wallen
WWP Strategies