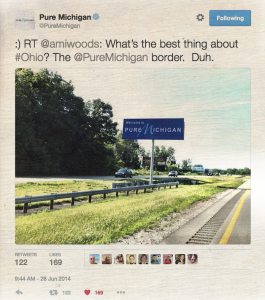 I'm available for and enthusiastic about speaking engagements throughout the lower 48 states (people tell me I talk too much).  I hope you'll contact me about speaking at your next event or gathering. and together we'll work diligently to create a unique and targeted message for your audience.  Suggested and previous topics are below, however I'm happy to prepare something new and exciting within the digital media spectrum on request.  Rates are based on availability and deadlines.
Suggested Topics:
Best Practice Social Media
Creating Social Media Guidelines for your Team
Social Media and Guest Service
Safe Social Media Behavior
Social Media in Hospitality
Social Media for Small Businesses
Rates:
$600/day including travel.
Client will reimburse for all travel expenses including airfare and/or mileage, car/transportation services, meals, lodging, and wifi charges.