I can do a lot; allow me to do something great for you.  The services listed here can be contracted individually or in tandem.  Ongoing consulting contracts are also available.  Should you have questions on a specific project that you require assistance with or any of my services in general, please feel free to contact me.  I am always happy to discuss with you my capabilities as well as your needs and how we can work together to achieve great things.  I don't like surprises and neither should you. I pride myself on accurate and detailed proposals for each project that are custom built to accommodate a wide range of budgetary constraints.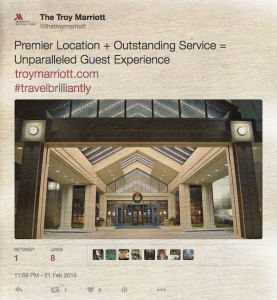 MARKETING CONSULTING
A successful marketing campaign begins with a clear vision and mutual understanding of objectives and goals. My experience can lend support to an already successful campaign, or of course generate a fresh one. Consulting services typically begin with an assessment of previous marketing efforts, their level of success or failure, as well as a thorough review of your competition. After that we'll brainstorm on new efforts that will increase awareness and subsequently improve your bottom line.
SOCIAL MEDIA
If you're not currently social, we need to change that.  Contact me to get yourself up to date with what's up and what's going down in the world of social.  Learn more…
SPEAKING ENGAGEMENTS
From a general overview of the best practices currently in social media to safe social media behavior for families to the benefits of a proper social media plan for small businesses, I am available for speaking engagements throughout the lower 48 states.  Learn more…
BUSINESS SOLUTIONS
Starting a new business?  Looking to rebrand your already successful operation?  I offer three tidy business solution packages to help get you to where you need to be with all i's dotted and t's crossed along the way.  Learn more…
PUBLIC RELATIONS
I like free and you should too.  There's no greater bang for your buck than good PR.
GRAPHIC DESIGN
Originally an art major, my design capabilities specialize in logo development and layout. Branding begins with a strong logo presence.  Allow me to produce something indelible that will generate ongoing interest from your clients and associates.  My creations are always clean, fresh and uncluttered.  Learn more…
COPYWRITING
The English language can be challenging. Allow me to help. Writing copy can be as simple as a single, creative tag line or the challenge of writing an entire manual or handbook. No matter what your need for copy may be, my words will effectively convey your message to any audience using any tone and any voice. Thorough proofing and editing services are also available.
EMAIL MARKETING SERVICES
Building a strong database of your customers and reaching out to them with concise, interesting information about your product or service can offer unlimited benefits to a business of any size.  In the past, I've worked with clients on establishing their program and training them to manage it efficiently in-house, and also offered full service management of client programs.  I hope you'll contact me about getting your email marketing plan in place.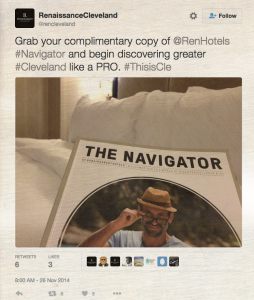 WEB DEVELOPMENT LIAISON
Often a company sets out to develop a new website and they do not have a qualified person on staff to oversee the development of the project. The project requires time, energy, creativity and a firm hand in managing your selected developer. Experience in web design, marketing, graphic arts, photography, and copywriting, all contribute to my ability to oversee any web project from start to finish. Explore the concept of a web project liaison and save hours of development time and money. After it is launched, keeping your website up to date with accurate information is equally critical. Allow me to help as your content manager.
WEB CONTENT MANAGEMENT
Utilizing all of my marketing skills in one tidy, effective package, I am available to manage the content of your website and assure accuracy with a fine tooth comb.  The Web is your window to the world and I beg all clients to remember how important this first impression is globally.
PHOTOGRAPHY SERVICES
All photography you see throughout my website is my own. I hope you will enjoy and think of me the next time you require photography services. All photography is shot in digital format. Area landscape and home staging is my specialty.  Learn more…
REAL ESTATE STATING AND PHOTOGRAPHY
Through the staging process, I offer assistance in assuring that your business, home, or office is presented in the best possible light for your upcoming tour, photo shoot, showing, or event. Staging is a proven way to increase interest in real estate listings and to assure that potential buyers are given the best possible first impression of a property.  Learn more…
EVENT PLANNING
Seven years in professional sports and entertainment, five years working with Chicago's top caterers, experience at the Centennial Olympic Games in Atlanta and three years as private events manager for the Chicago History Museum have enabled me to flawlessly organize any event. I also had the privilege of working under local Northern Michigan caterer, Michael McElroy. I look forward to working with you on your next upcoming event, whether it is a private dinner, a formal affair or a community fundraiser. I offer expertise in detailed planning which is unparalleled.
TEAM TRAINING
Formally trained by Disney, I was previously responsible for overseeing the quality of service provided at the largest arena in the world. I always had fun doing it. That process began with the responsibility of training approximately 2,500 team members annually. My philosophy on quality service is simple: Place the guest first and all else will fall into place. No matter what industry, I would embrace the opportunity to create a complete service training plan for your company's team. Note: The magic always starts at the top.  Learn more…
BRAND MERCHANDISING AND RETAIL SUPPORT
An annual trip to the Chicago gift show keeps me up to date on merchandising trends, a field I have been involved in since childhood with my family's historic retail store. I hope you will inquire about my merchandising skills and what I can contribute to your overall retail operation.  Promotional needs also covered.